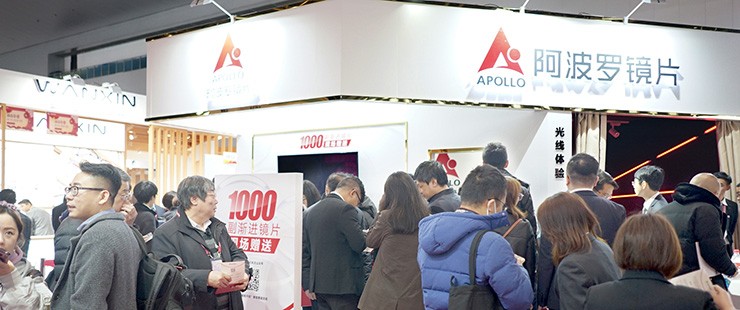 The Grand Opening of CHINA (SHANGHAI) INTERNATIONAL OPTICS FAIR 2019 took place on Feb 21. Apollo Lens had successfully launched its Giveaways of 1000 Pair of Progressive Lenses at the exhibition and the campaign was in full swing on the first day.
As of Feb 22, we already presented 800 pairs of progressive lenses and our Promotional Giveaway achieved unprecedented success.
The night before the exhibition, at the 'Extraordinary Award Ceremony', Oscar of China's Optical Industry, Apollo Lens was proud to win the 'Extraordinary Innovation Award'.